साल 2020 फ़िल्म इंडस्ट्री के लिए सच में बहुत ही बुरा रहा है. पहले इरफ़ान ख़ान और अब वेटरन एक्टर ऋषि कपूर के निधन से पूरी इंडस्ट्री सदमे में है. ऋषि कपूर का आज सुबह मुंबई के एच.एन. रिलायंस फ़ॉउंडेशन हॉस्पिटल में निधन हो गया. उन्हें बुधवार को ही सांस लेने में तकलीफ़ होने के चलते अस्पताल में एडमिट किया गया था.
ऋषि कपूर के निधन कि ख़बर उनके बड़े भाई रणधीर कपूर ने मीडिया से शेयर की. ऋषि कपूर की मौत से एक बार फिर से पूरे देश और बॉलीवुड में शोक की लहर दौड़ गई है. सभी लोग अपने-अपने सोशल मीडिया अकाउंट पर उनकी तस्वीरें शेयर कर उन्हें श्रद्धांजलि दे रहे हैं:
It seems like we're in the midst of a nightmare...just heard the depressing news of #RishiKapoor ji passing away, it's heartbreaking. He was a legend, a great co-star and a good friend of the family. My thoughts and prayers with his family 🙏🏻

— Akshay Kumar (@akshaykumar) April 30, 2020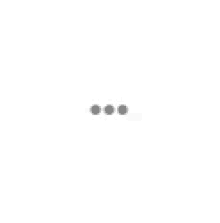 I've had the honour of working with Rishi ji. A larger than life person, so outspoken yet so warm. We have lost a brilliant actor today. Still can't believe it.. absolutely heartbroken. My prayers are with the family during this tough time. pic.twitter.com/gFNAXUoxFT

— Madhuri Dixit Nene (@MadhuriDixit) April 30, 2020
Am devastated, heartbroken... King of charm, King of Romance, the legendary actor Rishi ji just said 'pack-up'. Not fair Sir, you said we will do a film together.... just not fair. pic.twitter.com/EJjJnuSThW

— Riteish Deshmukh (@Riteishd) April 30, 2020
Dear Universe, Please find a way to get us out of this adversity.A beautiful, encouraging soul, phenomenal actor is gone. You will be fondly remembered #RishiKapoor Sir 🙏🏽

— Ashwiny Iyer Tiwari (@Ashwinyiyer) April 30, 2020
You will always be in our hearts sir. Your charm your warmth and your unforgettable performances will give light to us all in the darkest moments. Deepest condolences to Neetuji , Ranbir and the entire family. pic.twitter.com/QsLYZ9ee0B

— Shahid Kapoor (@shahidkapoor) April 30, 2020
I'm at an absolute & total loss for words.Holding this phone in disbelief. Yesterday Irrfan and now .... Gutted , sad , heartbroken .I truly believed you'll come out of this .You will be missed , Sir . RIP . Om Shanti.

— Anushka Sharma (@AnushkaSharma) April 30, 2020
Multifaceted, endearing and lively...this was Rishi Kapoor Ji. He was a powerhouse of talent. I will always recall our interactions, even on social media. He was passionate about films and India's progress. Anguished by his demise. Condolences to his family and fans. Om Shanti.

— Narendra Modi (@narendramodi) April 30, 2020
My heart is so heavy. This is the end of an era. #Rishisir your candid heart and immeasurable talent will never be encountered again. Such a privilege to have known you even a little bit. My condolences to Neetu maam, Ridhima, Ranbir and the rest of the family. Rest in peace Sir. pic.twitter.com/TR6GVSN4m7

— PRIYANKA (@priyankachopra) April 30, 2020
This is a terrible week for Indian cinema, with the passing of another legend, actor Rishi Kapoor. A wonderful actor, with a huge fan following across generations, he will be greatly missed. My condolences to his family, friends & fans all over the world, at this time of grief.

— Rahul Gandhi (@RahulGandhi) April 30, 2020
This is unreal and unbelievable. Yesterday Irrfan Khan and today Rishi Kapoor ji. It's hard to accept this as a legend passes away today. My condolences to the family and may his soul rest in peace 😟💔

— Virat Kohli (@imVkohli) April 30, 2020
Kya kahun? Kya likhu kuch samajh mein nahi aaraha hai.Rishi ji ke nidhan se mujhe bahut dukh ho raha hai.Unke jaane se film industry ki bahut haani hui hai. Ye dukh sehena mere liye bahut mushkil hai.Bhagwan unki aatma ko shanti pradan karein.

— Lata Mangeshkar (@mangeshkarlata) April 30, 2020
ऋषि कपूर के रूप में फ़िल्म इंडस्ट्री से एक और चमकता सितारा हमेशा-हमेशा के लिए गायब हो गया है. हमारी तरफ से उन्हें भावभीनी श्रद्धांजलि.

Entertainment
के और आर्टिकल पढ़ने के लिये
ScoopWhoop Hindi
पर क्लिक करें.